Imagine unfolding a comfortable, durable, and spacious home on the roof of your car in less than three minutes. This is not a futuristic concept, but a reality brought to you by the world of rooftop tents (RTTs). Lightweight RTTs have revolutionized camping by offering an easy-to-set-up and elevated sleeping quarter, ensuring a dry and cozy shelter. With the latest designs that offer everything from queen-size beds to LED lighting, these tents have advanced significantly, making camping trips more accessible and enjoyable than ever. This guide puts together ten amazing lightweight RTTs that have proven, through their combination of efficient design and robust construction, to be irresistible.
Tuff Stuff Ranger Overland Rooftop Tent
Meet the ultimate outdoor companion, the Tuff Stuff Ranger Overland Rooftop Tent.
This lightweight RTT is perfect for those who love to camp, with a weight of just 132 pounds, it makes transportation and setup incredibly easy.
Whether you're an experienced camper or a novice to outdoor activities, you'll be amazed by this tent's user-friendly design.
Durability is a key feature of the Tuff Stuff Ranger Overland Rooftop Tent.
It's made with a robust, waterproof fabric designed to hold up in any weather condition.
You don't have to worry about abrupt storms or harsh elements ruining your camping experience.
Greet any challenge that Mother Nature throws your way, with this reliable tent.
Space: No Compromise on Comfort
No one likes to feel cramped, especially when camping, and the Tuff Stuff Rooftop Tent is designed with that in mind.
It easily fits two to three people, making it perfect for a weekend getaway with friends or family.
Roominess and comfort are at the heart of this tent's design.
One of the features that sets the Tuff Stuff tent apart is its lower annex room.
This flexible space can serve as an extra sleeping quarter or a storage area.
This is a great advantage when traveling with a group or even alone, as you can safely store your camping gear or other personal items.
Last but not least, versatility is an understatement when describing this tent.
Whether you're in the mountains or by the beach, in heavy rain or strong winds, the Tuff Stuff Ranger Overland Rooftop Tent is your ideal shelter.
Its sturdy construction, easy setup, spacious design, and bonus annex room make it hard to resist for anyone with a passion for the great outdoors.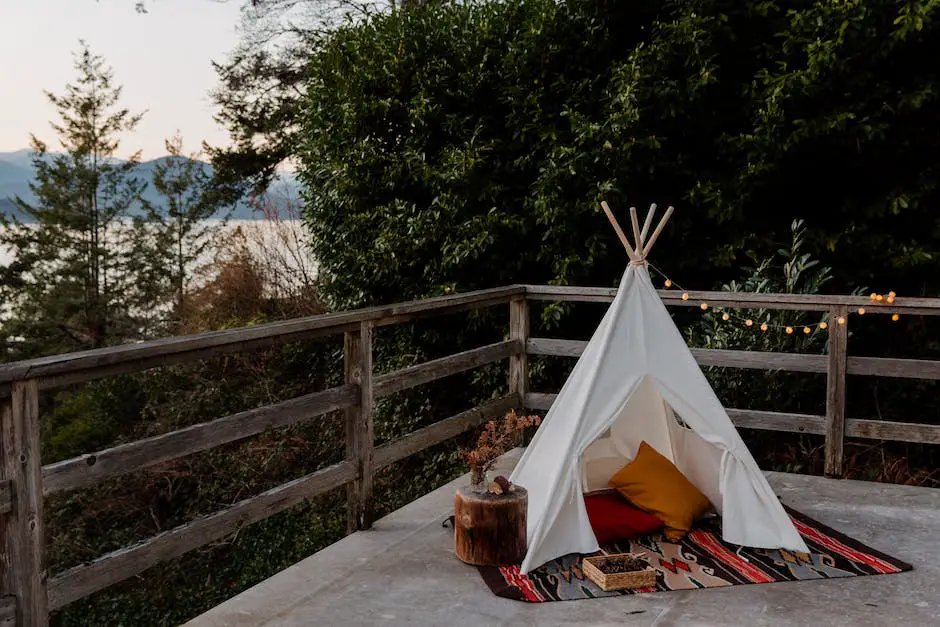 Smittybilt Overlander Tent
Struggling with your tent setup can turn a fun camping trip into an exercise in frustration rather quickly. Luckily, versatility and ease of setup are brilliant parts of the Smittybilt Overlander Tent. Pioneering a simple and fast design, this tent unfolds in minutes with the help of an attached telescopic ladder, letting you dive into your outdoor adventure without losing any unnecessary time.
Unparalleled Comfort and Convenience
Don't sacrifice your comfort during your camping adventures. The Smittybilt Overlander Tent includes convenient additions that make for a cozy outdoor lodge. Enjoy a good night's sleep on the included mattress, stay protected from pesky bugs with mosquito screens, and create a homey ambiance with integrated LED interior lighting. These features work together to create a pleasurable camping experience, mirroring the comforts of your home in the heart of nature.
Budget-Friendly Without Cutting Corners
While budget-friendly, the Smittybilt Overlander Tent doesn't compromise on quality. Made to withstand the rigors of outdoor life, it's a durable and affordable choice for camping enthusiasts. You'd be hard-pressed to find another option that offers such a balance of cost and quality. Often, budget options sacrifice reliability or functionality, but this tent stands as a glowing exception to that rule.
Pack Light with the Smittybilt Overlander Tent
Despite providing ample space and useful features, the Smittybilt Overlander Tent won't weigh you down. With a weight of just 116 pounds, this lightweight option is easy to transport to your favorite camping spot. This lightweight design, coupled with top-tier features, places the Smittybilt tent among the top choices for campers who value both convenience and quality.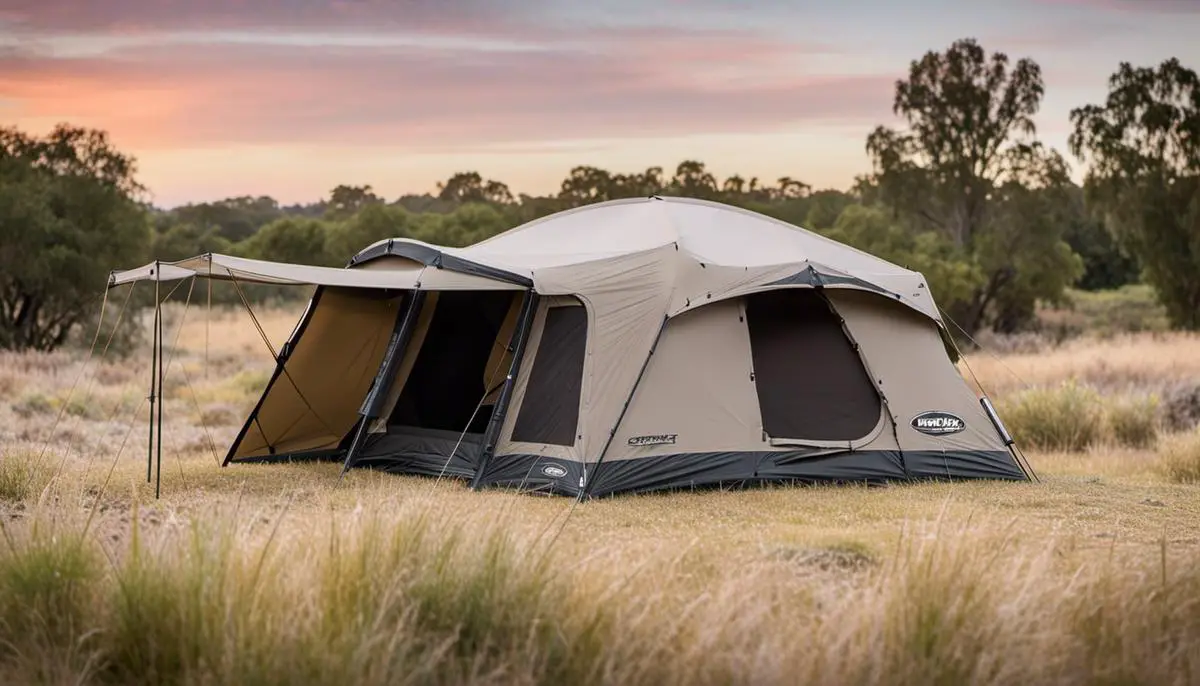 Camp King Industries Roof Top Tent
Australian-Made Excellence: The Camp King Industries Roof Top Tent
Directly hailing from Australia, the Camp King Industries Roof Top Tent is a crowd-pleaser among fans of lightweight RTTs. This beauty impresses not only with its feathery weight but also with its proven durability. With a weight figure of only 143 pounds, it's an ideal pick for those seeking mobility and convenience without the excess baggage.
More than a Sleeping Spot: Functionality and Comfort Combined
The Camp King Industries Roof Top Tent is more than just a place to sleep – it's designed extensively to ensure maximum comfort. The tent features a 75mm high-density foam mattress, providing a seamless sleeping experience even in the great outdoors. Regardless of the terrain, you wake up feeling refreshed and ready for a new day of adventure.
Superior Design: Embracing the Suitcase Style
Beyond its top-notch quality, the tent is recognized for its unique design. Designed with a suitcase style, the tent delivers an extra-large sleeping area when opened. This means ample space to stretch out, offering you the comfort of your home, far away from your actual home.
Advanced Features: The Brilliance of 2mm Aluminum Body
The Camp King Industries Roof Top Tent enjoys a distinct edge, thanks to its robust 2mm aluminum body. The aluminum body provides an added layer of protection, ensuring that the tent withstands the demanding conditions of outdoor escapades.
Ample Lightweight RTTs: LED-Light Mounting Strip for a Homey Feel
One of its distinguishing features is the LED-light mounting strip. This fixture offers more than just light – it provides a cozy, homey feel as the sun sets and the stars take to the sky. Nothing quite says relaxation like a well-lit space pending a night under the stars.
Thus, this Australian marvel, the Camp King Industries Roof Top Tent, stands as an impressive blend of lightweight design and durability. Its unique features cater to travelers seeking relaxation, comfort, and a seamless transition from the hustle-bustle of city life to the calm of nature.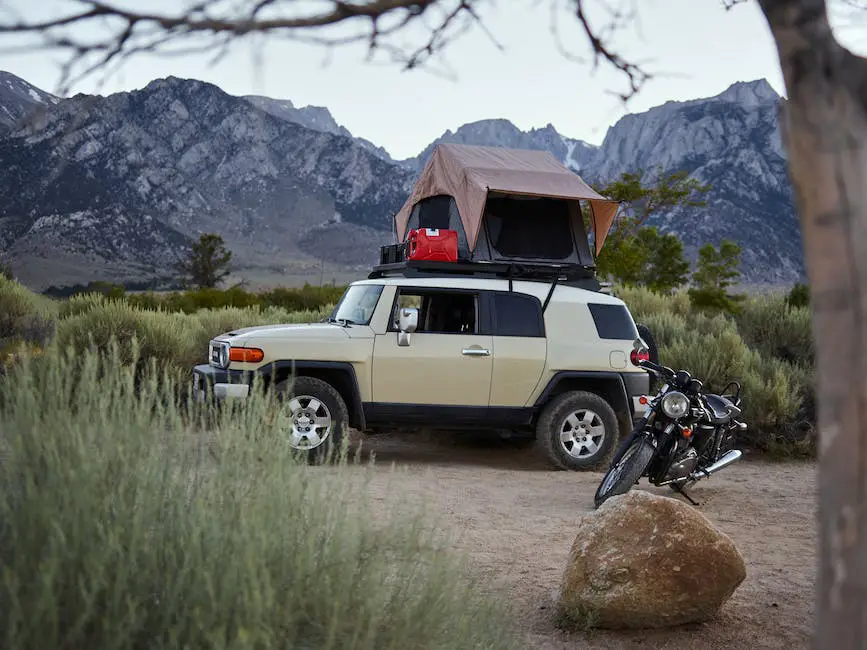 James Baroud Evasion Evolution
This remarkable rooftop tent, James Baroud Evasion Evolution
is unique in its kind. It features a standout hard shell design, which is a deliberate style choice aimed to maximize its durability while maintaining its aesthetic appeal. What's more, this swift setup design cuts down the time you need to pitch the tent. In fact, it takes less than a minute to set up, making it the perfect choice for frequent campers and adventure lovers who value efficiency without compromising comfort.
Wondering about its capacity?
You'll be thrilled to know that the James Baroud Evasion Evolution ensures comfort like never before. The tent is designed to easily accommodate two, delivering a plentiful space to make your camping episodes comfortable and memorable.
To amplify the comfort
this rooftop tent houses a cozy mattress, padded enough to offer you a serene sleep under the starlit sky. Imagine setting up a lightweight rooftop tent in a matter of seconds and then laying under the stars with all the comfort of a regular bed. Sounds like a dream, doesn't it?
As far as the weight of the rooftop tent goes
it may tip the scales slightly more than other light RTTs. Weighing in at 157 pounds, it does seem a tad heavier initially. However, when you compare it to other rooftop tents out there, you'll actually find that it falls on the lighter side of the spectrum.
The James Baroud Evasion Evolution
might not be the lightest when it comes to weight, but its quick setup, comfort level, and durability are all factors that make it irresistibly appealing among adventure enthusiasts. This model proves that sometimes, lightweight can actually be advantageous. This rooftop tent's unique blend of comfort, convenience, and comparative lightweighter design indeed makes it a top choice for seasoned campers and explorers alike.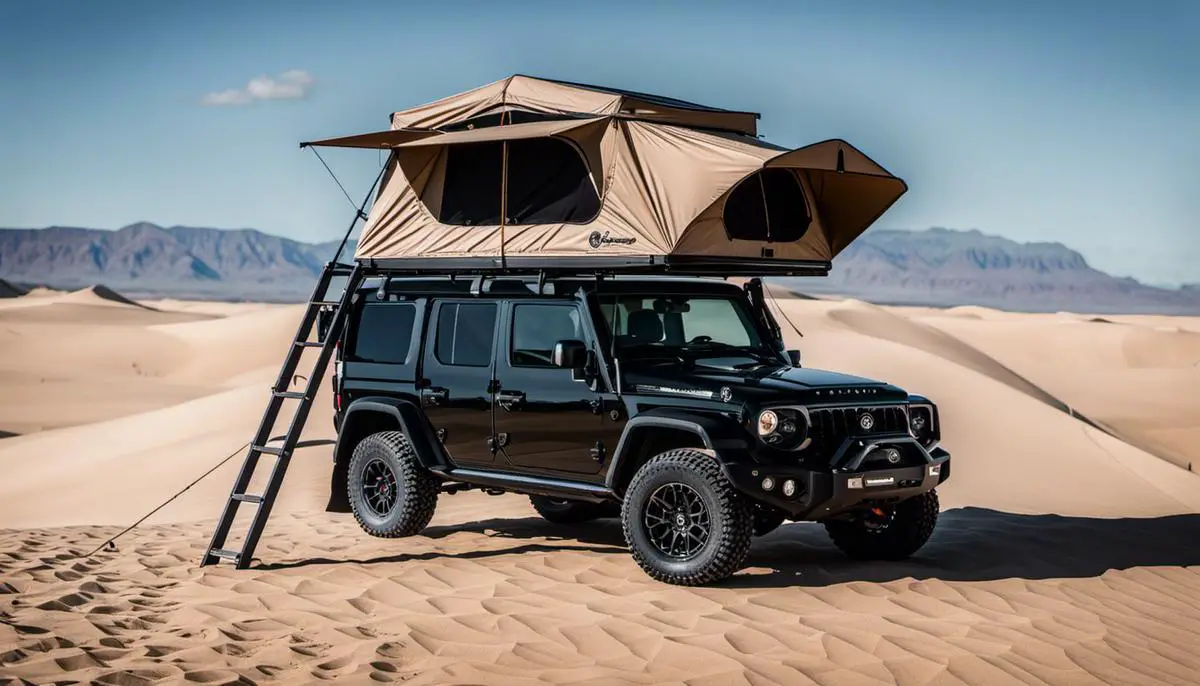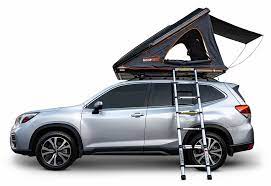 Alu-Cab Expedition Tent
Alu-Cab Expedition Tent
A popular pick among overlanding enthusiasts and serious campers, sets a noteworthy standard with its aluminium design. This unique construction contributes to its impressive lightweight balance, weighing in approximately around 185 pounds. A testament to this tent's smart design, it ingeniously pairs lightness with long-lasting durability. So, not only is it relatively easy to transport and mount, but its robustness also means it can stand the test of time and rugged outdoor conditions.
Hard Shell Design
One of the standout features of the Alu-Cab Expedition Tent is its hard shell design. This design serves a dual purpose: offering protection against the harshness of varied weather conditions and providing extra cargo space. This added capacity, right atop the tent, offers users the convenience of carrying extra gear for their travels. This feature understandably has a broad appeal among outdoor enthusiasts who often need to pack myriad adventure equipment.
Irresistible Status
Yet, what makes Alu-Cab Expedition Tent truly irresistible is the status it holds within the camping and overlanding communities. Despite it being slightly on the pricier side when compared to its counterparts, its popularity remains undiminished. The reason is straightforward: The Alu-Cab Expedition Tent, with its unique amalgamation of lightness, durability, weather-protection, and additional cargo space, effectively fulfils the wide array of needs that serious camping and overlanding adventures demand.
Taking everything into account, Alu-Cab Expedition Tent showcases that a lighter weight doesn't necessarily mean compromising quality or utility. While it is certainly an investment, the returns in terms of functionality, durability and additional benefits make it a seriously compelling choice for those passionate about their outdoor adventures.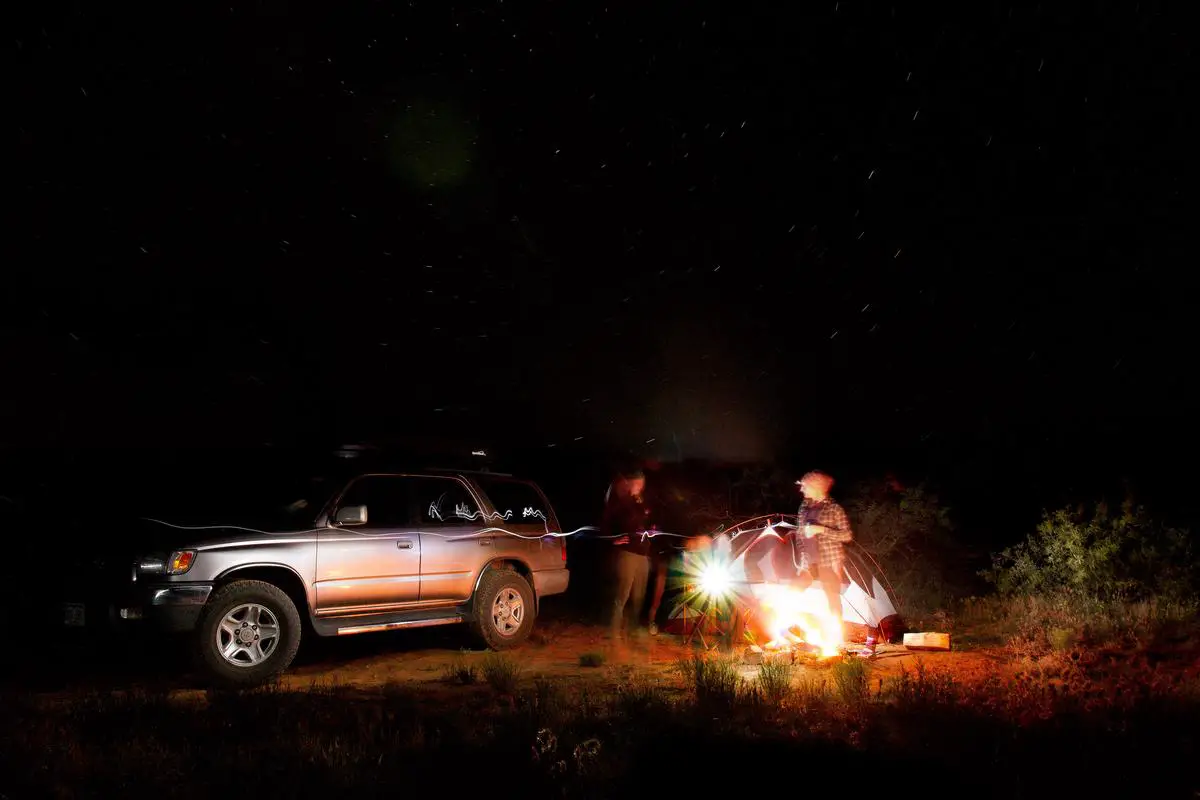 Photo by hollymandarich on Unsplash
Yakima SkyRise HD Tent
For those seeking adventure coupled with comfort, the Yakima SkyRise HD Tent does not fail to impress. Hailed as one of the most lightweight RTTs you can find nowadays, it's no surprise that this model has quickly become a favorite among camping enthusiasts. At a mere 105 pounds, it tosses out the notion that good things must come in hefty packages.
The SkyRise HD Tent isn't solely about being compact and easy to haul. This three-season tent prides itself on its ability to accommodate three people easily. Its included foam mattress provides a welcoming embrace after a long day of outdoor activities. Your group won't have to worry about cramped spaces or discomfort during your nature escapades.
Quality Meets Budget-Consistent Camping
Further solidifying its position as an irresistible RTT, the Yakima SkyRise HD is competitively priced. It provides an economical choice for casual campers and veteran nature explorers alike who want a reliable shelter without putting too much strain on the wallet. This goes to show that being affordable does not have to equate to compromising on quality.
The tent's ability to weather various environmental conditions is a testament to its robust construction and design. Built for three seasons of camping, it guarantees to be your reliable companion whether you're heading for a spring break trip, a summer holiday, or a fall camping excursion.
Tying Quality, Affordability, and Comfort Together
In essence, the Yakima SkyRise HD Tent sufficiently marries quality, affordability, and comfort. It stands as proof that it's possible to find a rooftop tent that isn't heavy on your vehicle or your budget, yet delivers the camping comfort you seek. This RTT sets a high bar for what a lightweight, budget-conscious, and comfortable tent should be, earning it a spot on any list of amazing rooftop tents you can't resist.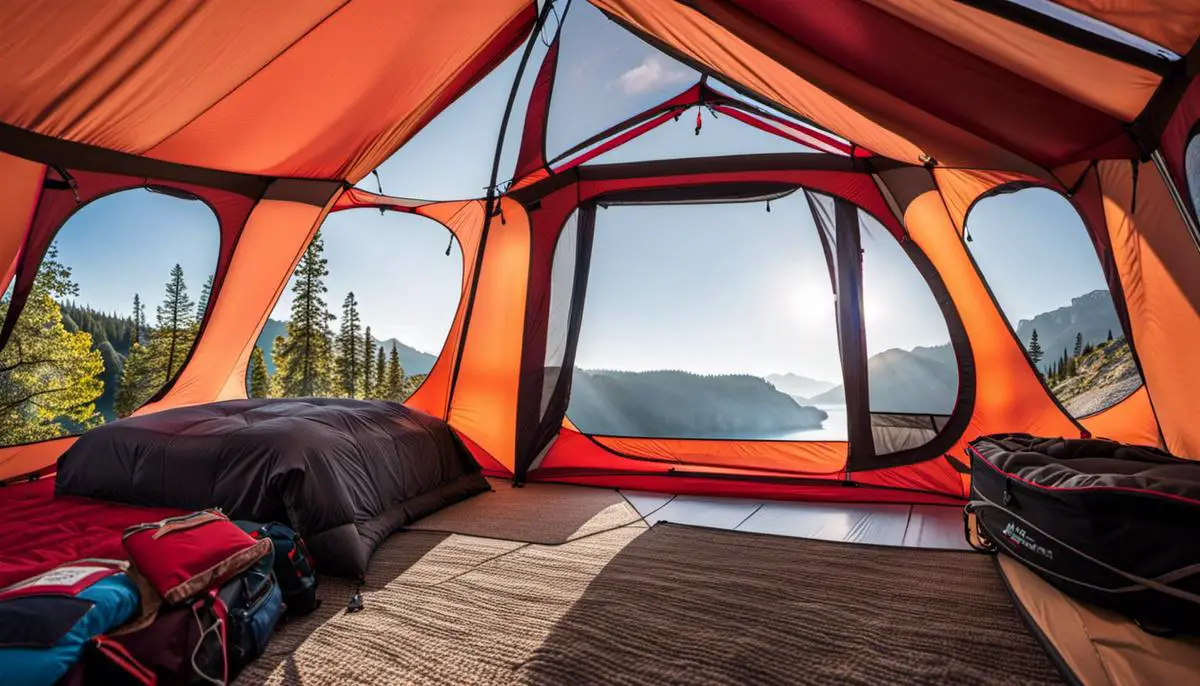 Skycamp Mini by iKamper
The Skycamp Mini: Lightweight and Compact
Engineered to accommodate the needs of two people, the Skycamp Mini by iKamper is designed impeccably to not compromise on comfort or quality. The tent boasts a double-layered hard shell, assuring a robust and durable structure that can withstand various weather conditions. A fine example of world-class construction, the Skycamp Mini makes your camping experience memorable.
Despite its weight of just 125 pounds, this tent offers you ample comfort and a cozy space to sleep or relax during your outdoor adventures. It's the ideal choice for those who prioritize both portability and functionality. Its compact size doesn't mean cramped interiors, as the design ensures optimum utilization of space, providing a comfortable camping experience for two people.
Installation: A Breeze
One of the major advantages that the Skycamp Mini offers to its users is its easy setup. The tent is designed to simplify the installation process, giving campers more time to enjoy their outdoor experience rather than struggle with setup. All you need to do is follow the easy-to-understand instructions enclosed in the kit.
Ideal for Shorter Car Camping Trips
When it comes to shorter car camping trips, the Skycamp Mini stands out from its competitors due to its compact size and easy portability. Despite its smaller size, this camping essential unfolds into a comfortable and convenient space, providing you with a home away from home. Wherever your travels may take you, the Skycamp Mini is the perfect partner for your adventurous hikes and trips.
Whether you're heading for a weekend trip to a nearby national park or setting up camp under the stars in the wilderness, the Skycamp Mini by iKamper is an irresistible choice for all outdoor enthusiasts.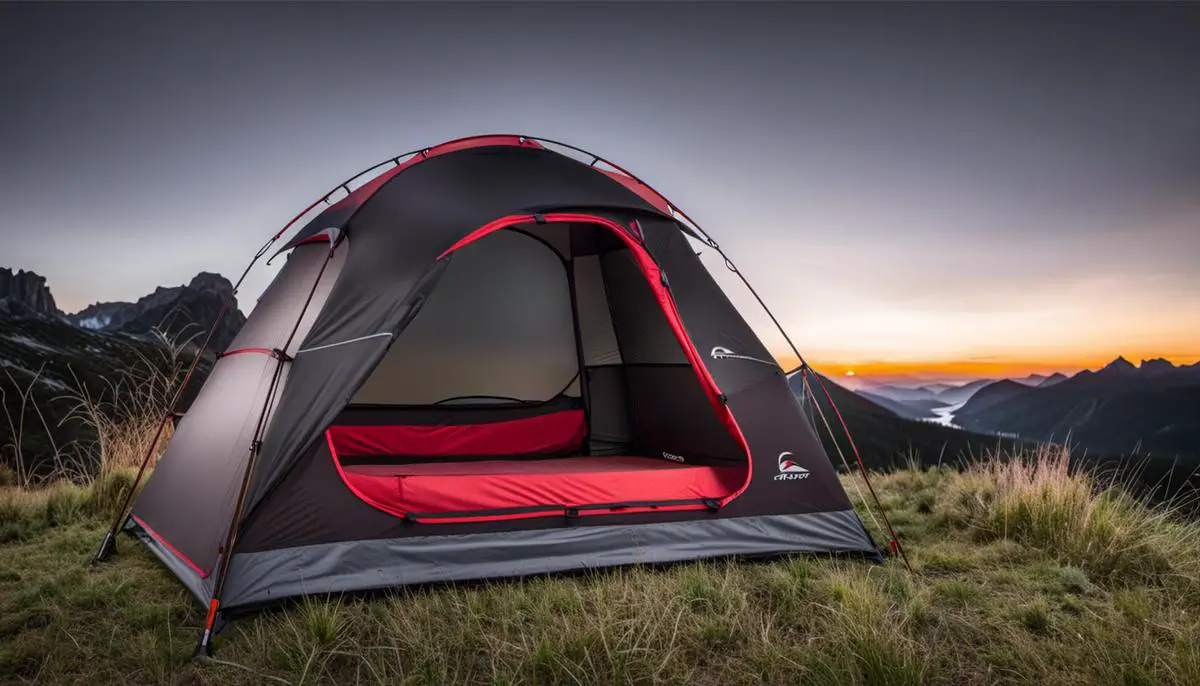 Front Runner Feather-Lite Rooftop Tent
At 93 pounds, the Front Runner Feather-Lite Rooftop Tent indeed embodies its name.
This ultra lightweight model makes it a winner for smaller vehicles; it doesn't compromise their maneuverability or fuel efficiency.
The tent comfortably holds two people, which is remarkably accommodating for something of its weight class.
Don't be deceived by this model's compact appearance—it ensures a comfortable outdoor experience with a two-and-a-half-inch mattress, providing the coziness of your bedroom, but under the stars.
Despite its lightness, this tent doesn't shy away from tough weather either.
It stands strong against a multitude of harsh conditions you may encounter during your adventures.
The Feather-Lite is designed to shield you from the elements, reinforcing the fact that strength is not always indicative of weight.
This lightness not only provides comfort and security but also enables easy set up.
Traveling with the Front Runner Feather-Lite is free from the usual hassle associated with rooftop tents.
It's simple, allowing for smooth and quick assembly and disassembly, giving you more time to enjoy the great outdoors.
Unquestionably, this RTT is a testament that anything heavy-duty doesn't need to be 'heavy' at all.
It revolutionizes the way roof top tents are perceived, proving that feather-light can equal feather-strong.
This is the kind of versatility that makes Front Runner Feather-Lite a standout item in the RTT world—light in weight, but certainly not light on features.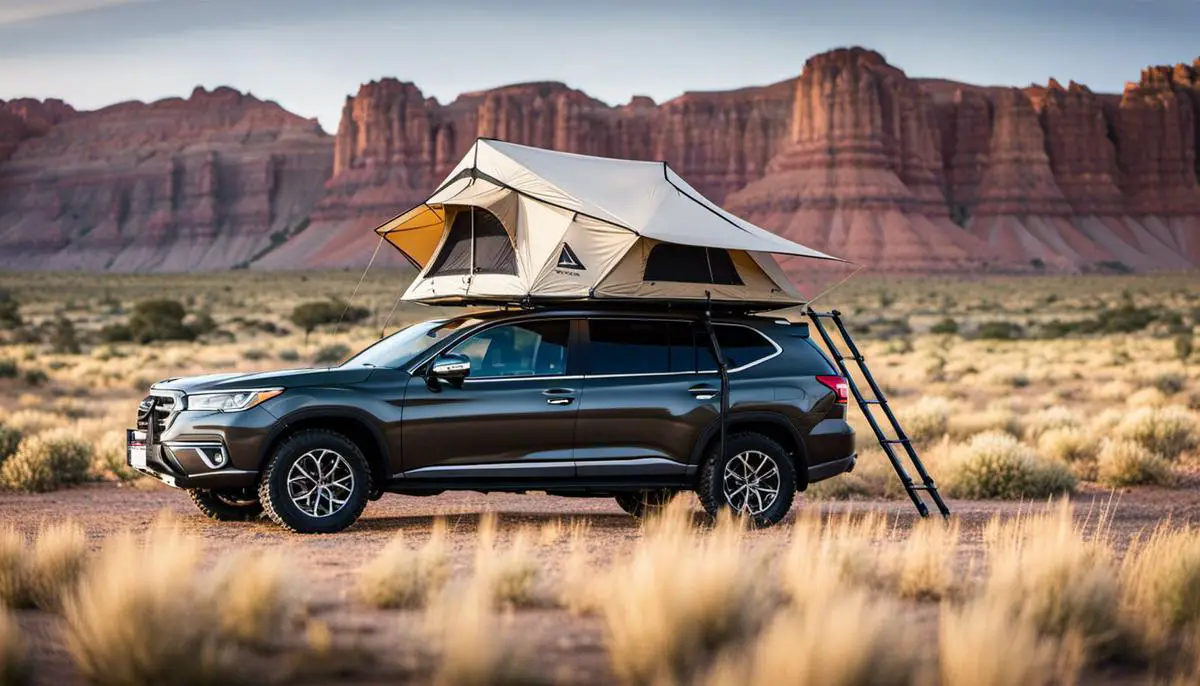 Jumping Jack Trailer Blackout Tent
Efficiency Meets Versatility: Jumping Jack Trailer Blackout Tent
The charm of the Jumping Jack Trailer Blackout Tent lies in its transformative nature. Its swift ability to alternate between a cargo trailer and a full-size tent makes it a supreme consideration for camping lovers and those needing a transportable and manageable storage solution.
Regarded as one of the most lightweight options available, the Jumping Jack Trailer Blackout Tent comes in at a mere 150 pounds. However, don't let its size fool you. This lightweight structure does not compromise on capacity. With enough room to comfortably accommodate up to four people, it proves that it's possible to combine utility, size, and weight in a functional and efficient manner.
The concept of easy mobility is intrinsic to the design of the Jumping Jack Trailer Blackout Tent. Despite its seemingly large size, it is remarkably easy to handle and tow. Bring it along for a camping trip or use it as a handy tool for transportation and storage – the adaptability of this lightweight RTT truly shines through.
Constructed to provide convenience, this innovative RTT is built to simplify camping adventures. Aside from making camping a breeze, it raises the stakes in portable comfort, by providing ample space for rest and relaxation. Lightweight yet robust, the Jumping Jack Trailer Blackout Tent pushes the confines of traditional camping equipment to deliver a memorable outdoor experience.
Experience a remarkable amalgamation of sturdiness, space, and simplicity with the Jumping Jack Trailer Blackout Tent. Get ready to enjoy nature's beauty, resting assured that you have a reliable, efficient, and lightweight RTT that will not only meet but possibly exceed your expectations.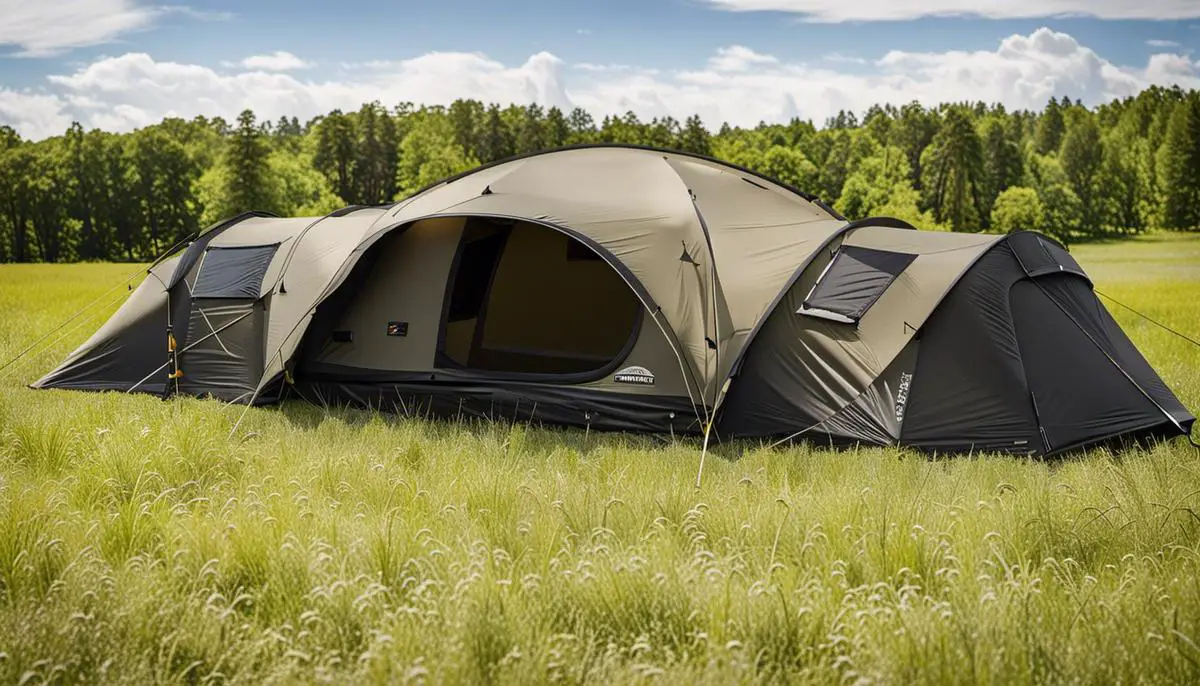 Innovative designs, impressive functionality, and durable materials – these rooftop tents confidently tick all these boxes. Whether you're an enthusiast who loves solitude and the wild or a family looking forward to a fun-filled camping experience, there is a lightweight RTT crafted just for your needs. Indeed, these impressive designs promise more than just a comfortable and safe sleep; they promise memorable camping adventures. So when you decide on your next camping trip, have a look at these tents and the features they offer. They really are hard to resist, embracing the essence of mobility and freedom that only nature and a well-equipped camper can offer.