As a professional golfer, having the right cargo golf bag is an essential investment. Unlike Sunday bags or lightweight carry bags, cargo golf bags are designed specifically for touring pros who need maximum durability, ample storage, and features to protect their gear investment during travel.
While recreational players can often get by with basic golf bags, pros who travel frequently by air and ground transportation have very different needs. Their cargo golf bags must stand up to the rigors of airline travel, bumpy bus rides, repeated loading/unloading, exposure to weather, and more. At the same time, these bags need to properly organize equipment, simplify transport, and provide quick club accessibility during play.
With so many cargo bag options on the market, identifying the key features pros need most can be challenging. To help, we've compiled this comprehensive guide to the 7 must-have features all pro golfers should look for when selecting a performance cargo golf bag. Read on for an in-depth look at each feature and why it matters.
Feature #1: Durable Exterior Fabric
When selecting a cargo golf bag, durability should be the number one priority. As a pro, you depend on your gear night in and night out. You need a cargo bag built from materials tough enough to protect your equipment through years of heavy use and travel.
Look for bags constructed using premium polyester or nylon blends. These materials resist tears, scratches, scuffs, and abrasions far better than cheaper vinyl fabrics. The exterior fabric should also be water-resistant to keep gear protected in wet conditions.
Abrasion-resistant fabric is especially important on the bag's base and corners—high-wear areas prone to fraying. Look for reinforcements like TPE or TPU molding on vulnerable zones. For added protection during airline handling, choose a bag with skid rails or protective rails on the base.
Feature #2: Smooth-Rolling Wheels
Wheeled mobility is a must for cargo golf bags. As a touring pro, you face long walks through airports, parking lots, and hotels. High-performance wheels make transporting a heavily loaded bag much easier on your back, shoulders, and arms.
Look for cargo bags equipped with wide-set in-line skate wheels. These provide optimal stability and the smoothest roll over varied terrain. Wheels should turn smoothly in all directions to avoid "sticking." Retractable pull handles give you control over the bag's height for stress-free pulling.
If your travels involve very rough or uneven ground, consider a bag with treaded all-terrain wheels. These provide extra traction on surfaces like gravel or grass. Just make sure the tread doesn't add too much vibration or rolling resistance.
Feature #3: Full-Length Divider Top
Easy club organization is a priority for pros during play. The last thing you want is to battle a tangled mess of clubs when trying to make a quick selection. Dividers keep each club isolated in its own slot for fast access.
Look for a full-length divider top running the bag's entire length. Models with 14 or 15 dividers (one per club) keep things separate. Some bags offer a removable top cuff for added protection. Make sure dividers are sturdy but don't impede club removal.
Feature #4: Abundant Storage Pockets
In addition to clubs, pros also carry tons of gear—everything from golf balls and training aids to outerwear, valuables, and electronics. A good cargo bag should offer plenty of pockets strategically placed for organization and access.
Look for bags with 7-10 pockets or more. You'll want pockets sized for balls, tees, gloves, hats, Rangefinders, phones, wallets, and other gadgets and accessories. Quick-access velour-lined valuables pockets provide added protection. Wet/dry pockets keep gear separated.
Feature #5: Protective Club Head Security
The club heads in your bag represent a huge investment, so keeping them protected is critical. Impacts during travel can damage club faces and throw alignments out of whack.
Look for thick foam or soft lining to cushion clubs in the bag's head. Some models offer removable club head security panels that zip out. Make sure woods and longer irons fit without squeezing. Pay attention to driver protection too.
Feature #6: Comfortable Carry Options
Though you'll mostly wheel a cargo bag, you'll inevitably need to lift it at times—up stairs, in and out of vehicles, etc. When carrying, comfort is key to avoid muscle fatigue or injury over time.
Prioritize bags with thick padded shoulder straps contoured for anatomical comfort. Ergonomic designs coupled with air mesh padding prevent painful digging. Load lifters and stay-put straps stabilize weight distribution.
For short carries, handles are useful too. Wraparound handles allow a full palm grip. Some bags offer side and/or bottom handles for multiple lift points. Top and bottom grab handles assist in standing a bag upright.
Feature #7: TSA-Friendly Design
To speed security screening, look for cargo bags with TSA-approved lockable zippers. These allow TSA agents to safely inspect gear without damaging locks or bags. External tool pockets also help clubs sail through airport security.
Many cargo bags also feature TSA travel ID windows to identify your bag. Some models have integrated GPS tracking to monitor a bag's location in transit. This added security gives pros peace of mind while traveling.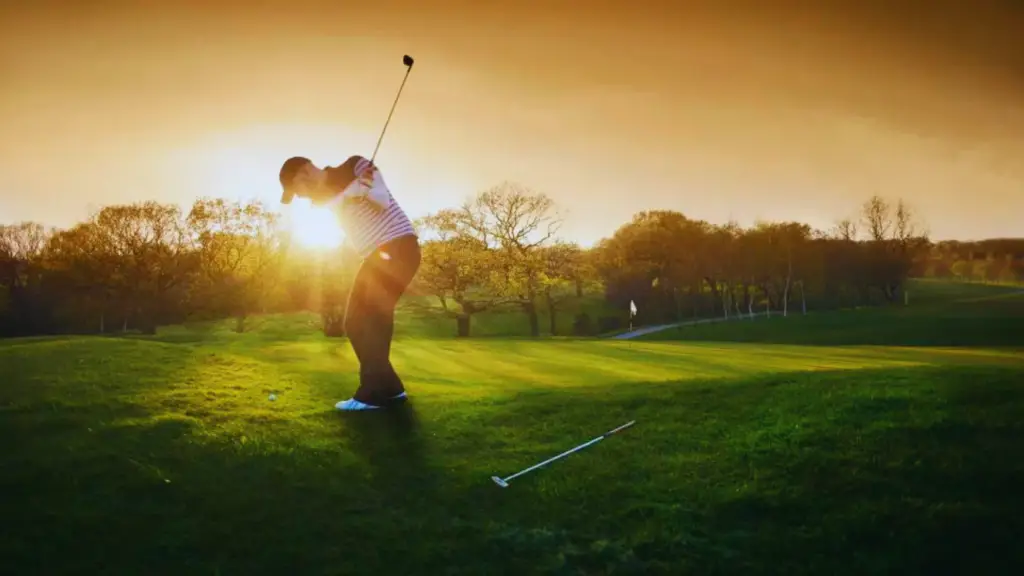 What to look for in a Cargo Golf Bag
Size
It is simple to locate the appropriate golf bag, whether you require a large bag that can hold all of your clubs or a smaller bag suitable for a single driver. Note that smaller golf bags may be simpler to fit in a taxi trunk, but smaller and larger bags almost always cost the same to check at the airport, unless you're able to avoid checked baggage fees.
Wheels and maneuverability
Keep in mind that you'll likely have additional luggage in addition to your clubs, so you'll want your golf suitcase to be as maneuverable as possible if you want to efficiently navigate the airport. Crossbody straps are wonderful, but investing in high-quality wheels will be well worth it.
Golf bag vs. golf bag cover
Travel golf bags are a wonderful option if you don't want to get your regular golf bag dirty while traveling. If you wish to access your golf bag while traveling, however, a high-quality golf bag cover will ensure that your equipment and golf bag arrive relatively undamaged.
Solf shell vs. hard shell
There are two primary varieties of golf travel bags, similar to standard luggage: soft shell and hard shell. Soft-shell bags are much simpler to sling over your shoulder or toss into the back of a taxi, whereas hard-shell bags, despite being slightly larger and more expensive, are significantly more durable and typically last longer.
We've compiled a list of our favorite golf travel bags to ensure that your clubs arrive intact and ready for the course, regardless of whether you're planning a domestic excursion to the neighboring state or an international golf vacation requiring a substantial amount of travel.
BestCargo Golf Bag Review
1. Sun Mountain Golf Clubglider Meridian Travel Cover
2. Bag Boy Golf Travel Cover
The OGIO Alpha Travel Cover is a highly-rated golf travel bag designed with features like external and internal compression straps, dense foam for added protection, and a durable 900D polyester body fabric.
It is generously sized to fit all cart and stand golf bags, making it a versatile and practical option for golfers who want a travel cover that can hold their clubs, clothes, shoes, balls, and other essentials.
5. SKB Cases ATA Deluxe Standard
6. Samsonite Hard-Side Golf Bag
7. CaddyDaddy Golf Ranger Carry Sunday Range Travel Bag
8. Samsonite Golf Deluxe 3-Piece Travel Set
A durable travel golf set, the Samsonite Golf Deluxe 3 Piece Travel Set includes a wheeled travel cover, a duffel bag, and a shoe bag. It is part of the Samsonite Golf Deluxe Collection. During air travel, your golf bag and clubs will be kept safe thanks to its robust construction (600D polyester) and considerable protection it provides.
9. Callaway OGIO Alpha Travel Cover
Travel cover for the Callaway Golf 2022 Clubhouse Collection in black It is a travel cover that is designed to carry and protect golf equipment while it is being transported.
The product's broad dimensions allow it to accommodate virtually any golf bag, and it provides additional organization and storage space to safeguard golfing equipment while it is being transported.
10. Amazon Basics Soft-Sided Golf Travel Bag
This Amazon Basics Soft-Sided Golf Club Travel Bag Case With Wheels is a travel bag that is both robust and practical, and it was created to safely transport a set of golf clubs.
This item is a golf travel bag with padded sides and a robust nylon fabric exterior. It is designed to make it easy to transfer a full set of golf clubs from one location to another.
In addition to being able to stand on its own while gripping a set of clubs, it also has wheels designed in the style of inline skates, making it very easy to navigate.
11. Partage Golf Travel Bag With Wheels
Golfers who frequently travel with their clubs should consider purchasing the Partage Golf Travel Bag with Wheels because it is a golf travel case that is both durable and roomy and is designed to preserve golf clubs while they are being transported. This makes it a choice that is both convenient and comfortable.
12. Himal Soft-Sided Golf Travel Bag With Wheels
Heavy-duty polyester is used in the construction of the "Himal Outdoors Soft-Sided Golf Travel Bag with Wheels," which is a golf bag with the purpose of providing convenience and security while traveling.
The bag's standard dimensions of 15 by 13 by 50 inches allow it to hold golf clubs of varying lengths and widths while also providing sufficient room for other necessities such as keys, shoes, and other accessories.
It features a revolutionary smooth zipper design that makes it easy to use, and it comes with quality wheels that make traveling more comfortable.
Q: How much do pro-quality cargo golf bags cost?
A: Expect to pay $200-$500+ for a high-end cargo golf bag with all the key features pros demand. Top brands like Titleist, Ping, Sun Mountain, Callaway, and ClubGlove offer bags in this price range. The investment is well worth it for serious touring pros.
Q: How heavy are loaded pro cargo golf bags?
A: When fully loaded with clubs and gear, expect a weight of around 40-55 pounds. Lightweight bags weigh as little as 5-7 pounds empty. So with a full set of clubs and accessories, total weight rarely exceeds 50 pounds—the common airline limit.
Q: How large are pro cargo golf bags?
A: Dimensions vary by brand and model, but most pro cargo bags run 10″-13″ wide x 15″-17″ high x 35″-39″ long. They're designed to fit standard club sets including drivers up to 48″ long. Bags offer 9″-11″ diameter club openings.
Q: Are staff bags better than cargo bags for pros?
A: Not necessarily. Staff bags are very large and optimized for caddies, not travel. While staff bags offer lots of storage, they're heavy, bulky, and lack transport features. Cargo bags are smaller, lighter, and have superior mobility with wheels and handles.
Q: Are hard case travel bags better than soft bags?
A: Hard cases provide maximum club protection but are heavy, rigid, and hard to store. Soft cargo bags offer excellent protection in a lighter, flexible design. Most pros prefer the storage and mobility benefits of soft cargo golf bags when traveling.
Q: What are cargo bags made of?
A: Most cargo bags consist of durable, water-resistant polyester or nylon fabric exteriors. Vulnerable areas like the base incorporate molded plastics for abrasion resistance. Shoulder straps often use air mesh padded fabrics for comfort.
Q: How often should pros replace cargo golf bags?
A: With proper care, a good cargo bag should last 5 years minimum. But bags do wear over time from travel, so plan on replacing bags every 4-5 years depending on use. Look for damaged fabric, broken zippers, worn bases, loose stitching, etc.
In short, the best golf travel bag for you will depend on your specific needs and preferences. However, all of these models offer great protection for your golf clubs and come with useful features that make them worth considering.
Remember, the goal is to ensure your golf equipment arrives at your destination safe and sound. So, regardless of the brand or model you choose, make sure it offers sufficient protection and durability to keep your golf gear safe during your travels.